Check out the latest updates on Twitter!

Follow us @1063TheRiver
---
106.3 The River is the home of Cleveland Browns,
OSU Buckeyes, Steubenville
Big Red football
and Pittsburgh Penguins hockey!
Don't miss a single play with The River's
live stream of high school games,
just click the On Demand button!
---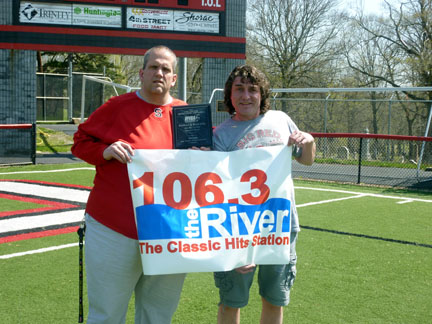 Congrats to Ross Ivkovich & Joey Klepack!
3 Years in a Row - 2011, 2012 & 2013
WVBA Best Play By Play Award